CAST IRON PIPE REHABILITATION SERVICE

Commercial Drain Service in the Edmonton Area available 24/7, performed by a team of highly skilled and trained technicians using the latest technology.
Or Fill Out the Form Below: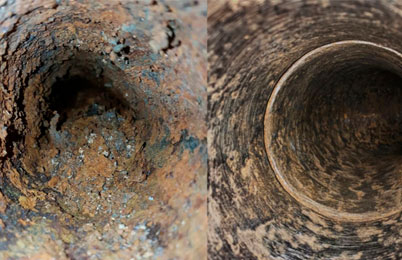 Please contact us to request a quote, schedule an appointment, or if you have a water or sewer emergency and you need a technician immediately.
CAST IRON PIPE REHABILITATION
Cast iron pipe is usually found under the concrete floor in the basement of your house. There was a time when cast iron was used for underground plumbing in old houses.

This type of pipe tends to corrode, become rough, and eventually disintegrate over time. Various obstructions restrict the flow of solids and toilet waste, resulting in multiple sewer backups.

At Instadrain Inc., we have the technology to remove the roughness around the cast iron pipe, restoring its full diameter and leaving it smooth. Our trenchless technology and fiberglass liner can fix compromised pipes.