Main Water Break Repair Service

Commercial Drain Service in the Edmonton Area available 24/7, performed by a team of highly skilled and trained technicians using the latest technology.
Or Fill Out the Form Below: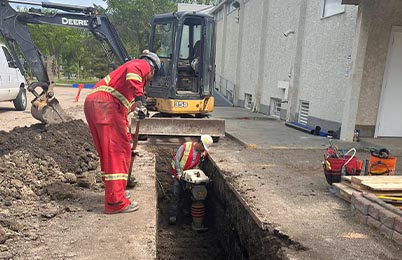 Please contact us to request a quote, schedule an appointment, or if you have a water or sewer emergency and you need a technician immediately.
Main Water Break Repair in Edmonton
When a water main break is not addressed in advance, it can cause serious seepage and flooding problems, affecting your property, home or business or even pedestrians and vehicles as well. Corrosion and material defects are among the many causes of wear and tear and eventually cracks in water mains. At Instadrain we offer you Main Water Break Repair in Edmonton. 
Why choose us?
So if you are experiencing flooding, seepage problems or notice low water pressure, it is likely to be the main pipe failure. It is advisable to call in technicians and specialists who can address the problem with precision and safety through professional Main Water Break Repair in the Edmonton Area. 
.