FIBERGLASS PIPE RELINING Service

Commercial Drain Service in the Edmonton Area available 24/7, performed by a team of highly skilled and trained technicians using the latest technology.
Or Fill Out the Form Below: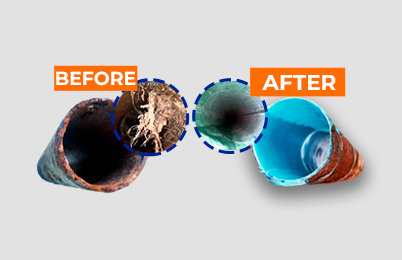 Please contact us to request a quote, schedule an appointment, or if you have a water or sewer emergency and you need a technician immediately.
Instadrain Inc. specializes in locating problems causing flow restriction and sewer backups as well as recommending the most cost-effective and fastest method to permanently fix the problem.

We have the technology to remove the roughness around the cast iron pipe, restoring a smooth surface.

Instadrain Inc. uses trenchless technology to install fiberglass liners when pipe integrity is compromised.