Kitchen Drain Cleaning Service

Commercial Drain Service in the Edmonton Area available 24/7, performed by a team of highly skilled and trained technicians using the latest technology.
Or Fill Out the Form Below: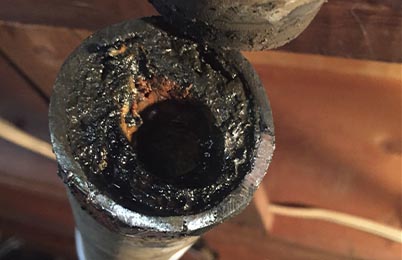 Please contact us to request a quote, schedule an appointment, or if you have a water or sewer emergency and you need a technician immediately.
Kitchen Drain Cleaning in Edmonton
We offer kitchen drain cleaning in Edmonton that is not only professional and cost-effective, but is also highly efficient since we follow a rigorous inspection protocol and use the necessary equipment and tools. 
What to expect from our service?
Clogged kitchen drains are quite common in Edmonton homes. The most effective way to avoid major plumbing issues in the future is to maintain and clean your plumbing system properly through the intervention of a professional. 
Do you have drainage problems in your kitchen? There's no need to panic, we've got you covered. Instead of relying on the well-known "drain openers", which could solve your kitchen drain problem in short order, why not go for professional drain solutions for your comfort and convenience?