SEWER LINE FLUSHING & STEAMING

Commercial Drain Service in the Edmonton Area available 24/7, performed by a team of highly skilled and trained technicians using the latest technology.
Or Fill Out the Form Below: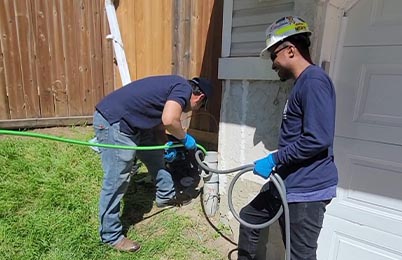 Please contact us to request a quote, schedule an appointment, or if you have a water or sewer emergency and you need a technician immediately.
SEWER LINE FLUSHING AND STEAMING
The key to removing annoying clogs from any type of sewer is a Steam Flushing Service by the hand of great experts and technicians that only Instadrain can offer you here in Edmonton.  
Why choose our sewer line flushing and steaming services?
We are committed to all our customers, that's why we strive to offer excellent services designed to meet every demand and solve drainage problems through customized plans, fair pricing and immediate attention available 24/7 in the Edmonton area.
So if you have a drain clogging problem? Well, you know who to call. Hire our Proper Steam Flushing Service in the Edmonton area.