Commercial Drain Service in the Edmonton Area available 24/7, performed by a team of highly skilled and trained technicians using the latest technology.
Or Fill Out the Form Below: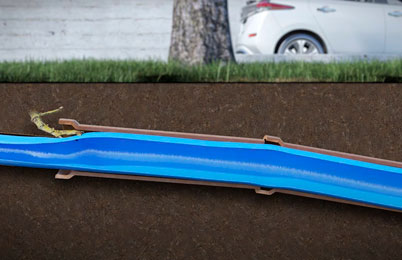 Please contact us to request a quote, schedule an appointment, or if you have a water or sewer emergency and you need a technician immediately.
Pipe Relining Service in Edmonton
Pipe relining ensures maximum resistance and protection against any type of damage for a longer time, thus avoiding water leaks, cracks and root intrusion. At Instadrain, we have specialized materials and equipment to offer the highest quality Pipe Relining and Rehabilitation Service in the Edmonton Area.
What can you expect from our service?
Our revolutionary pipe lining system is designed to effectively restore your cracked pipes from within, improving flow and providing superior strength for longer. 
As part of our standard Sewer and Pipe Relining Service in Edmonton, our specialists follow a thorough, preventative, and careful monitoring procedure to avoid possible damage to your pipes.
Therefore, we inspect the sewer line before starting using the latest technology and the right tools to determine the source of the problem.
Looking for a professional, customized, cost-effective, comprehensive and affordable pipe lining service? Look no further than Instadrain and avoid more worries by saving time, money and energy with us.